Kokatat Ronin PFD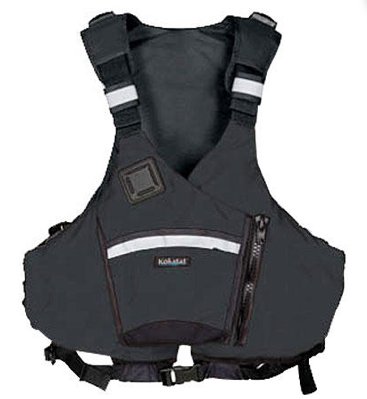 The Kokatat Ronin PFD
The Kokatat Ronin PFD is the first PFD I bought, and the only one I have had. I absolutely love this PFD. It's a front entry PFD and very buoyant. It has full spin protection as well as having rib protection. I find the PFD to be super comfy, and not at all restrictive. Honestly, I rarely even notice it. It cost me about $167 but it was worth every penny. I fully intend to buy the Ronin Pro, which has some additional rescue feature, when I am able to use it to it's full potential. The pocket in front is huge. I keep a dry box in it as well as a tow rope and there is still room to spare.
If you are just getting into paddling don't go cheap on your PFD. If you get an opportunity to try on a Ronin, do it because it's a fantastic PFD.
Here's a pretty good video review on it.