The Mighty River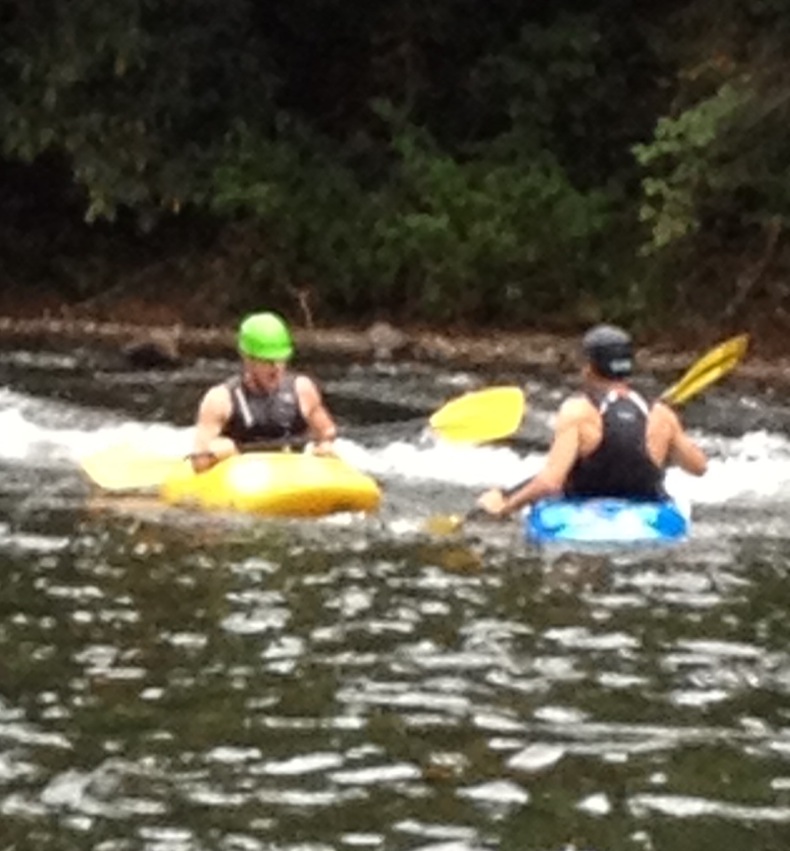 Trent and I having fun. This was his first time on the river.
There is something about being on the river that thrills my soul. The respect that you have to pay it knowing that it at anytime it has the power to take your life. At the present moment the biggest river I have paddle is the Ocoee, but there has not been a single time even when the water is mostly green where I have felt a need to not have respect for the water.
I love the power behind water. There is no way to make the water bend to your will. Swimming in swift current will always put you down stream. You either find a way to agree with it or it will punish you. Each river has an organic set of guidelines and rules, and anything is possible within them. You always have to respect it, then you can have fun being creative. Even now as a new paddler I feel like you never beat a river, you just find a way to agree with it.