The Ocoee, Round 2
Today was one of the most beautiful days of paddling I have had. Leaves were falling, water levels were good, and it was just a little cloudy. Kyle, Ryan, and I all left for the Ocoee this morning about 9:30. There were a lot of people there but overall I didn't feel like the play spots were all that crowded.
One of the best parts of this trip was watching Ryan just tear up the river. He played the entire time, and had a blast doing cartwheels, splats, mystery moves, and whatever else. He is definitely the best paddler I have actually paddled with and each of his strokes were well timed and really effortless. Here is a video of some mystery moves he was doing. I missed his best one though. :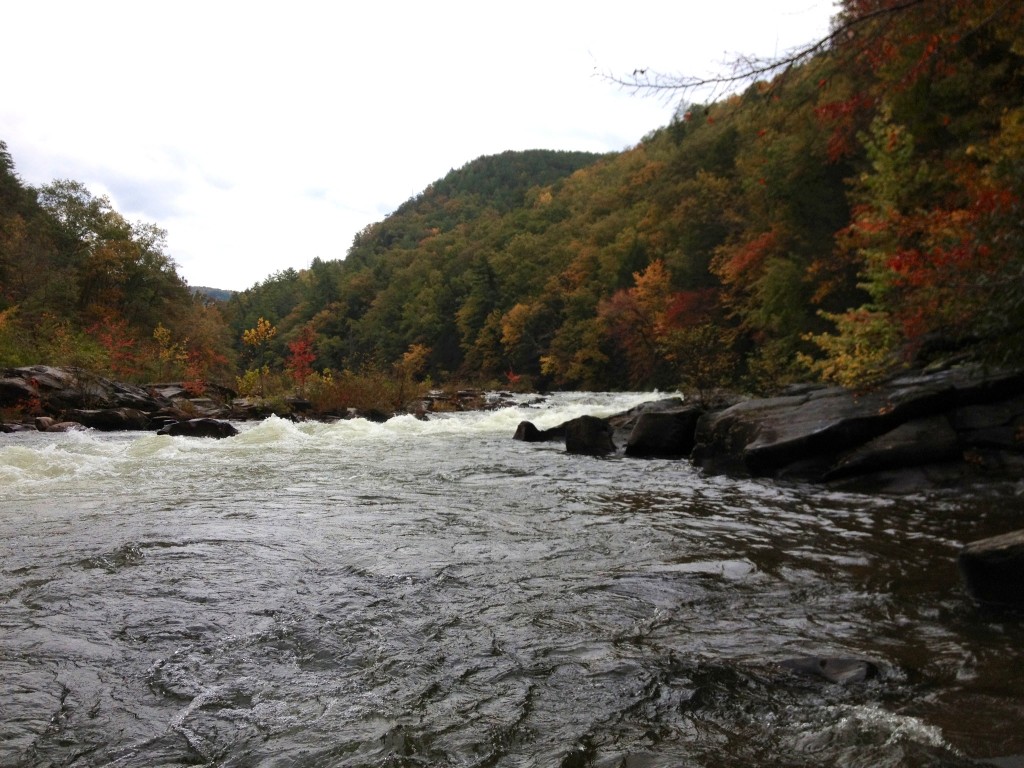 Table Saw: Today I found away to agree with Table Saw. I think the biggest trick was just keeping my eyes open. Bill gave me this advice a couple days ago, he said "There is a lot going on at Table Saw, you just have to focus on what you are doing and you will make it through." He was right, this time I just took each wave as it came and focused on paddling as opposed to the new yet somewhat familiar sensations of the rapid playing with my boat.
Hell Hole: This time I actually ran Hell Hole successfully too. I was vertical on the wave right before the hole but managed to brace as opposed to rolling. That's a major improvement. :) And I finally got to play in Hell Hole. Every thing happens really fast in there. Really fast. It's very bouncy, and water is going every were. On my last time in there I wanted to try to loop. Never done it before but I wanted to just shove by bow in and see where it took me. What I found is that it is really hard to get the bow down, and what little I did just wiped me. Which was kind of what I expected.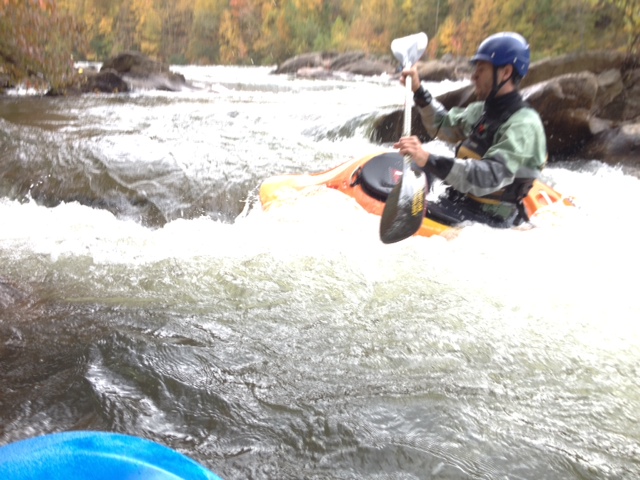 I also got to work on flat spins for a bit at a little play spot down from Double Suck on river right. It was really cool, and even though I wasn't really good at it I did get it once. I finally felt how you have to change edges to complete the 360. That was something I was totally missing before. Maybe next time I won't miss the eddy and have to hike my boat back up to this spot. Oh and note it's pretty shallow here so brace well. It's really beginner friendly but be aware of that.
I can't say thanks enough to people like Kyle, and Ryan who have helped teach me how to Kayak, and show me how to have fun doing it. If you are going to start boating, soak up the knowledge of experienced boaters. It will help you learn quickly, and have more fun.