Wavesport Project X 64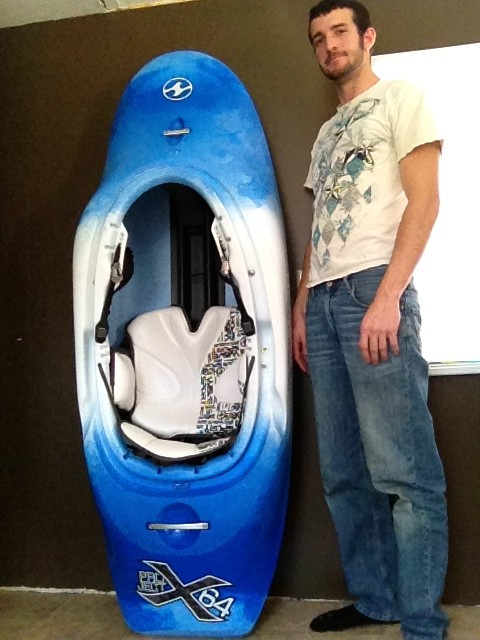 I've been paddling the Wavesport Project X 64 for a little over 6 months. I'm 6′ 4″, weigh around 200lbs (probably 210+ wet) and I have size 12 feet. I am tall and skinny and quite frankly it seems impossible to find a boat that I can get in comfortably. I thought I'd write this for all the tall skinny guys looking for a play boat. If you are much taller than me, I have my doubts that you will fit in this boat. If you weigh much less it's probably too much volume, sometimes I feel like it's too much for me. That's part of the predicament of being tall. So, I guess this post is really for people with a build like mine.
I have been paddling with out any foam for my feet whatsoever ever since I bought the boat. There was no way I could get the stock foam in and me as well. So basically that meant my feet were always in contact with the plastic. This wasn't bad at first but as I have began at least trying to initiate my bow it's become exceedingly painful on my toes, and hitting a rock is like someone swinging a hammer on your feet. That's when I decided to try and out fit it. I am pretty certain that the Jackson Happy Feet would have been a good solution but I didn't have the money so I thought I'd share how I outfitted my Project X with some 1/4″ foam, 1/2″ foam, and the stock foam blocks.
Outfitting the Feet: Basically, I just took a guess and used a hack saw to keep trimming the stock foam block until my feet fit around it comfortably. What's nice is that you can use duct tape to hold it together and it sticks to the foam exceptionally well. Peeling it off will actually rip the foam. After I got the shape I liked I tried it out on the Nantahala River. There where a couple hot spots in the foam where it was pushing into my feet hard. I just trimmed them with my knife as I noticed them. Because it's taped together it was pretty easy to just remove slivers of foam. I then surrounded the feet areas with the 1'4″ and 1/2″ foam to keep my feet off the plastic. This is a little time consuming but it really does add a significant amount of comfort. Having some foam to push against also made a considerable difference in my comfort when trying tricks.
Fixing the Thigh Brace: The Wavesport thigh braces are really awesome but I kept feeling like my legs needed to go out just a little wider so I removed the outer thigh brace. That gave me probably an extra 1/2″ of room for my knees. This is really easy to do and might be worth trying if you are looking for a little more space. You must remove the brace from the hull. Slide the white out cover off the backside of the brace. There are two screws that hold it into place. Once you remove the brace you can just slide the cover back where it was. There will be a screw that sticks down, but my thighs don't touch it at all. There are some pics in the gallery below that will hopefully help that make sense.
Oh and just a note: I did not make any permanent mods to the boat.
The Verdict: After trying out my new outfitting a few times the verdict is that my boat is super comfortable now. My feet are much warmer which was a unexpected plus and the foam absorbs a ton of impact. Removing the thigh braces gives me just enough room to wiggle around and not cramp up. If you are tall, or uncomfortable I highly recommend trying what I've done to get a good fit in your boat.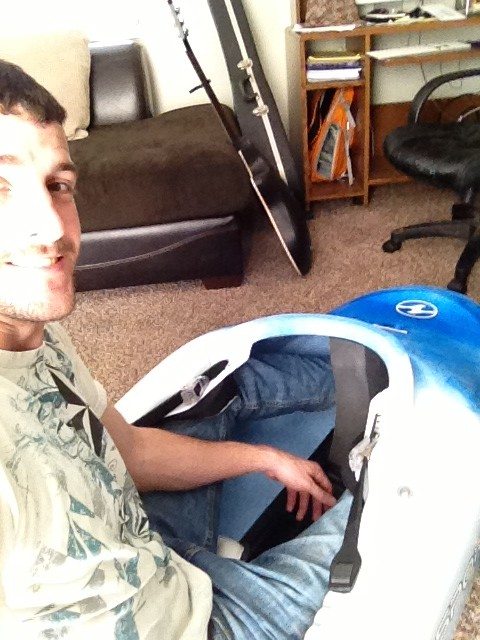 Comfortably sitting in my boat.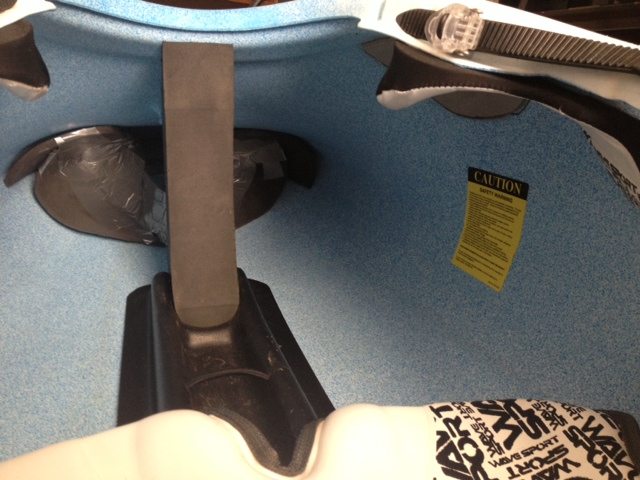 The outfitting inside the boat.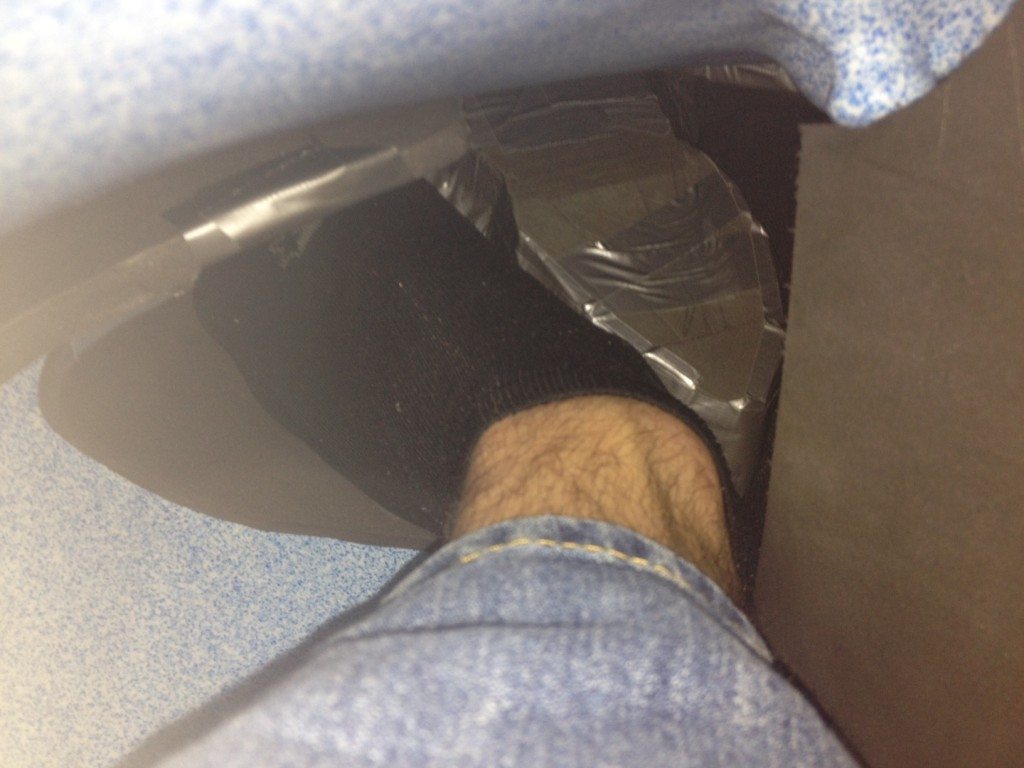 Just enough room to barely move my toes. The duct tape actually is really nice because it allows your feet to slide a little better.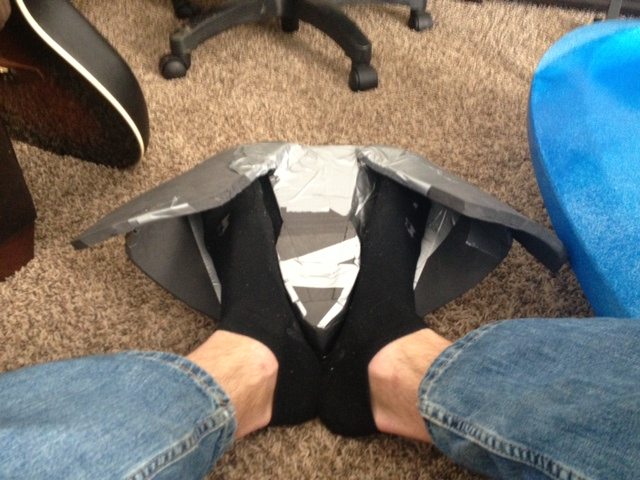 The foam contraption I made for my feet.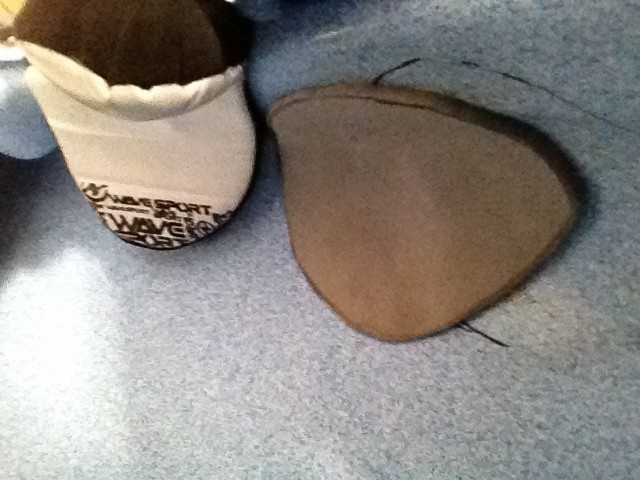 Removed the outer thigh brace and added 1/4″ foam to the hull with contact cement.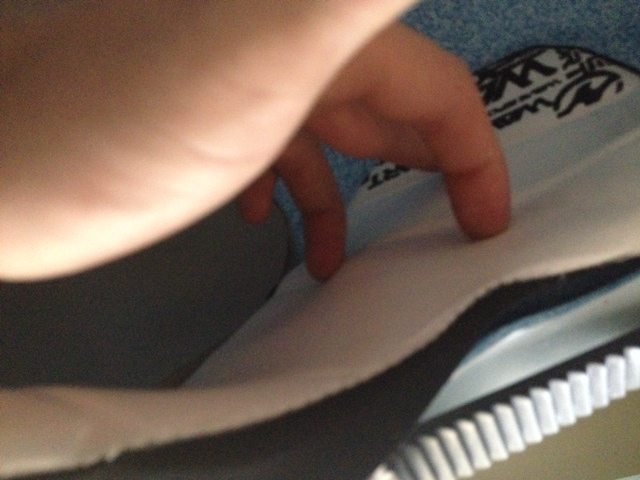 This is the bolt/screw that sit's down a bit. It doesn't even touch my thigh.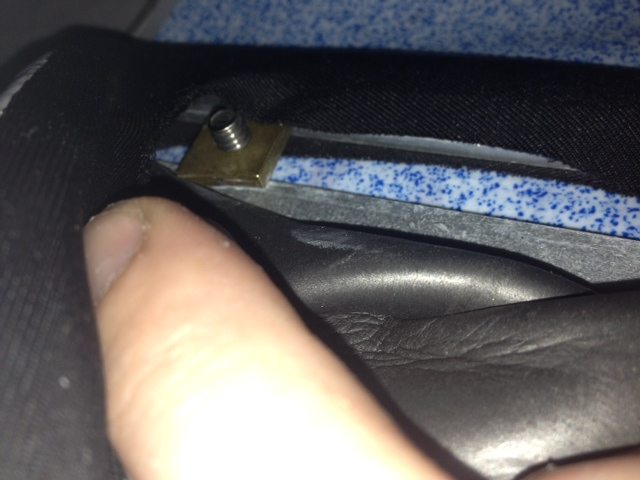 The bold/screw uncovered.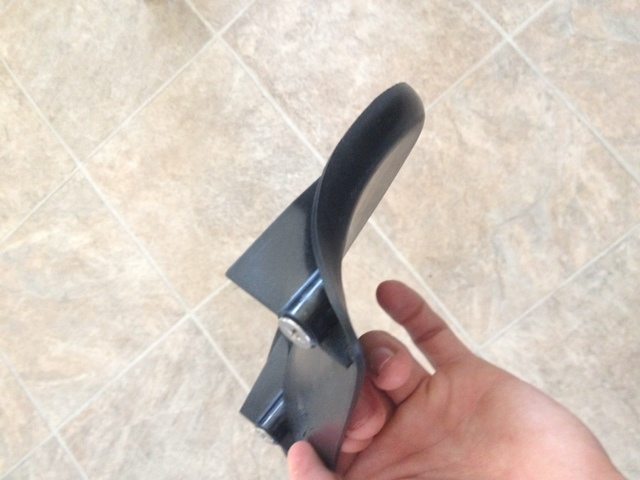 The outer thigh brace after it's been removed.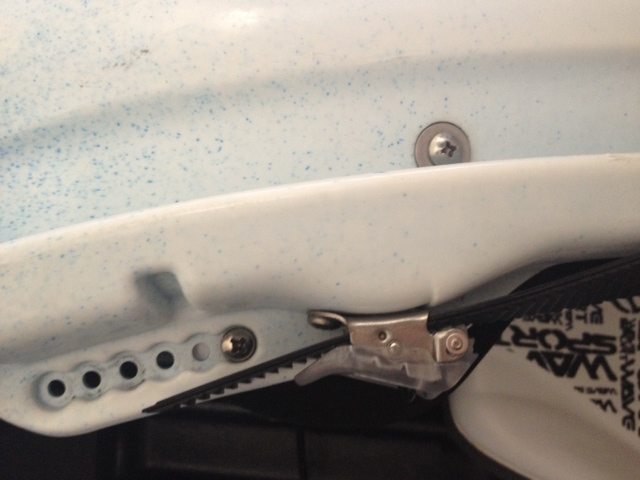 Thigh brace adjustment screws.