Upper Big Creek - Another Introduction to Creeking
Ok, so I've ran the Cascades on the Nantahala a bunch of times now and feel pretty confident on them. The Nantahala river is pretty much my backyard so it's nothing to drive up and run them when it rains. By no means do I feel like an expert on them, I just feel comfortable.
So, Bill Hester and I decided to go run Upper Big Creek the other day. Upper Big Creek is a class IV/V Creek in the Great Smoky Mountains. It's a beautiful run and a one car shuttle. There is a hike(2 miles or so) but isn't that what it's all about. Here is the American Whitewater profile. It's a little sad that there isn't more information on this creek because it truly is beautiful.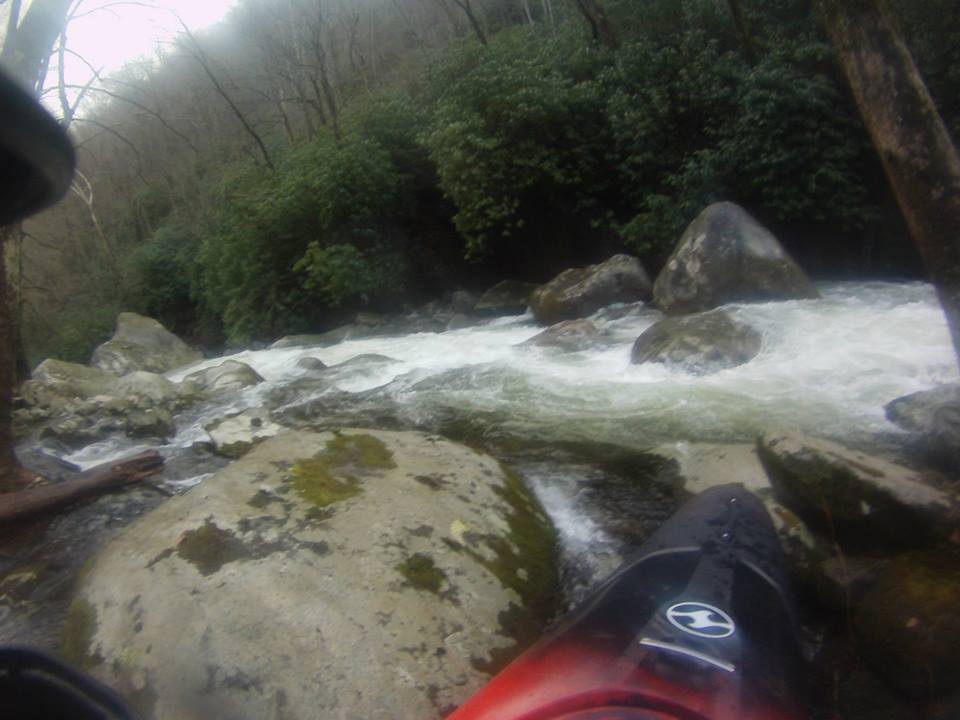 Anyhow, there are 3 major rapids on this little creek that we skipped. The hardest rapid, we were told, is Action Alley…..above it is Midnight Hole….and above that is Monster. This is a serious creeking section, continuous and steep. We put in at the end of action alley at a rapid called Baby Gorilla. The gauge was at 2.5ft which was a great level. At first, I gotta say part of me was wanting to run it all but after the first couple rapids, that part no longer existed.
Like I said before, I'm pretty comfortable on the Cascades which, if you don't know, is a really short, roadside, class IV/V section of the Nantahala.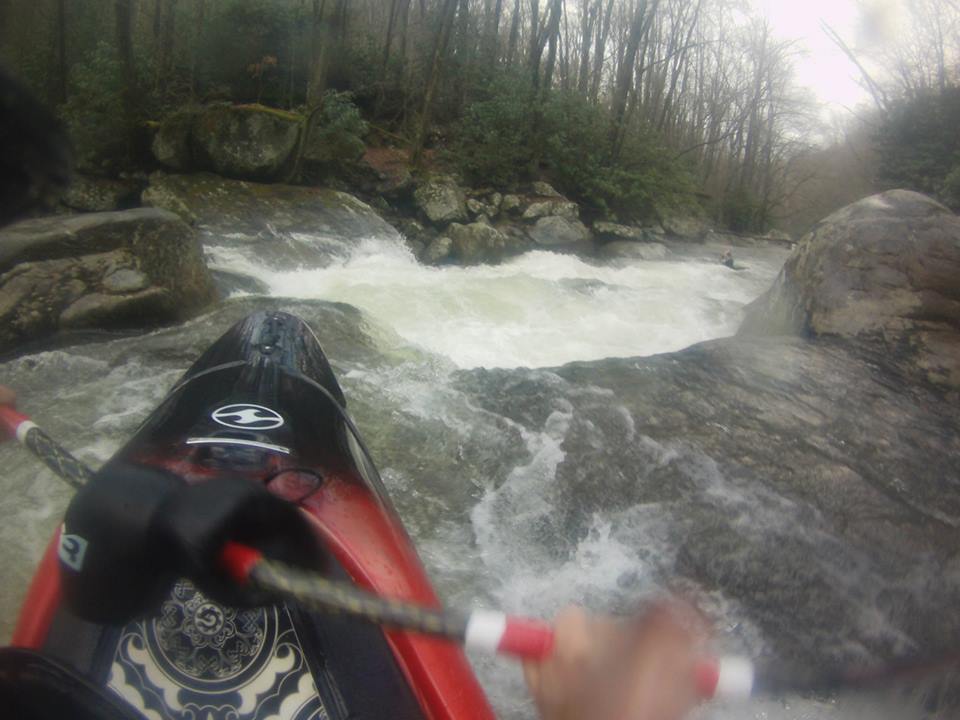 I guess, I'm saying that because being able to run something hard does not mean you have the qualifications to run everything. Big Creek was a big step up for me. The Cascades are really just one or two moves, good eddies, and you can scout every rapid from the road long before you run them. Pretty straight forward. Big Creek was totally different. We boat scouted almost everything, except for a couple sketchy looking areas. It was the first time I'd ever paddled in boulders. It was exhausting, seemed like every rapid lead into another and each rapid required a series of moves not just one or two. The eddies where small, and it took a little while to get comfortable continuously loosing site of Bill.
By the end of the run I felt like I had adjusted pretty well, but it was definitely a huge step up for me and as big of a step as I'd want to take.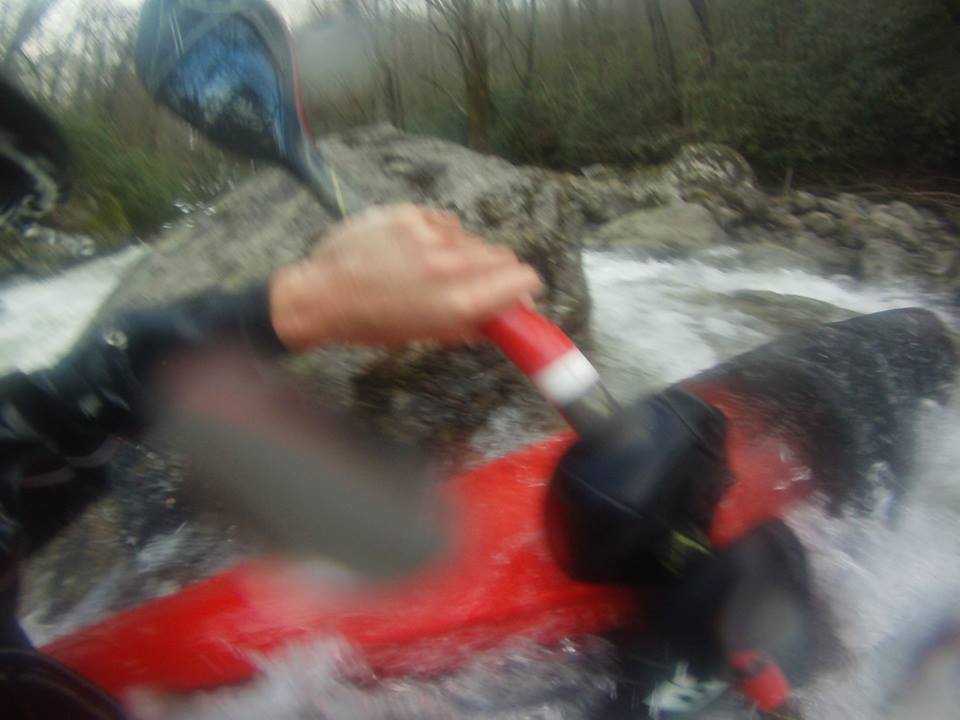 I had one little scare. Probably wasn't a big deal but a couple of rocks knocked me off-balance causing me to brace. Anyhow, I found my self running into a big pyramid rock completely sideways and leaning upstream. Yep it was scary. If you don't know, you never lean upstream when you hit a rock. I immediately pushed myself to the left side of the rock with my paddle to avoid the pin. The paddle was almost ripped out of my hands as both hands slid to one side. My head bounced off a rock and then I rolled up barely gripping the paddle, I found Bill and the small eddy he was in and paddled for it. It was pretty exciting and humbling for me to say the least. Right before this happened I was thinking man I'm doing pretty good. Go figure right.
There was wood in two sections that almost went all the way across, but as long you were looking out for it you didn't have to portage and could sneak past it on the right. Towards the end there is an island, go left or you will have to climb over a long. The slide show below shows this.
If you are looking for something that's pretty continuous and easily accessible in the southeast you should seriously check out Big Creek. If you are just looking to set up a little you can run [Lower Big Creek](http://www.americanwhitewater.org/content/River/detail/id/1038 "Lower Big Creek") or the section we did which is harder than the lower section. Make sure you got the [best priced inflatable kayaks](https://www.thrillappeal.com/best-inflatable-kayak-reviews) and you really know what you're doing before you go past Baby Gorilla. I can't wait to run it again.

Here are a couple pretty good videos I found of it: