4 Days to Fairbanks
4 Days Ago…(5 now)
I left Missoula. I want to stay, but with the weekend coming I am really looking forward to the road. No work, just white lines, mountains, and beautiful places. I'm going to drive to Seattle and take the ferry to Ketchikan, Alaska. Seattle is only 6-7 hours away and I've contacted my friends there with the hope to hang out before I head to the port. I decide to stop in Coeur d'Alene, Idaho and see about getting a ferry ticket.
I fill out the details and get a $1300 ticket price! Oh, that's too much. I was hoping with more like $500. It's Friday. I have to work Monday. How far is Fairbanks? 2260 miles…I can do that. I get my oil change and head North.
Currently…
I'm sitting in Barnes and Noble. My fingers touching the keys and I could just write and write and write. Stories are swirling around my head. Oh I have to tell you about Bob, I have to tell you about the French Hitchhikers, and I have to tell you how beautiful it is up here! I feel like I've lived a novel worth of stories, beauty, and orchestrated moments in just 4 days. I've determined that I'm going to turn this into a book one day. I've taken a ton of pictures and I can't help but want to share all of them and explain each one, each moment and what I was feeling but I'll try to just give you a few.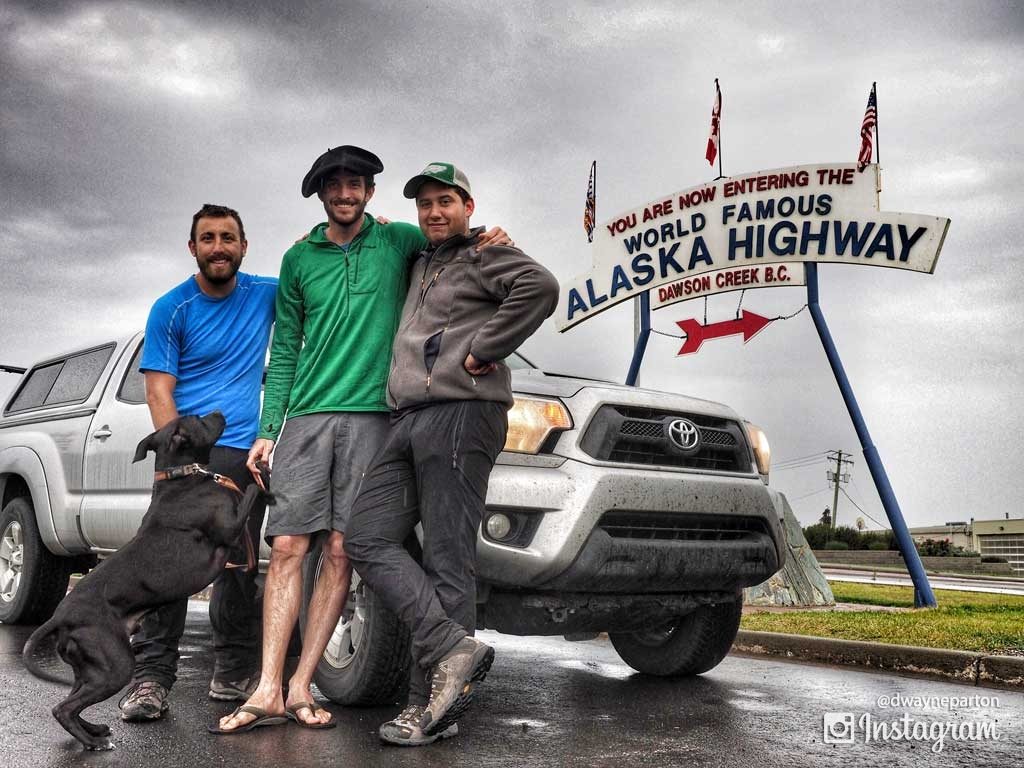 In Jasper I picked up Louis and Aurélien. What an orchestrated moment! They ride with me all the way to White Horse, Yukon.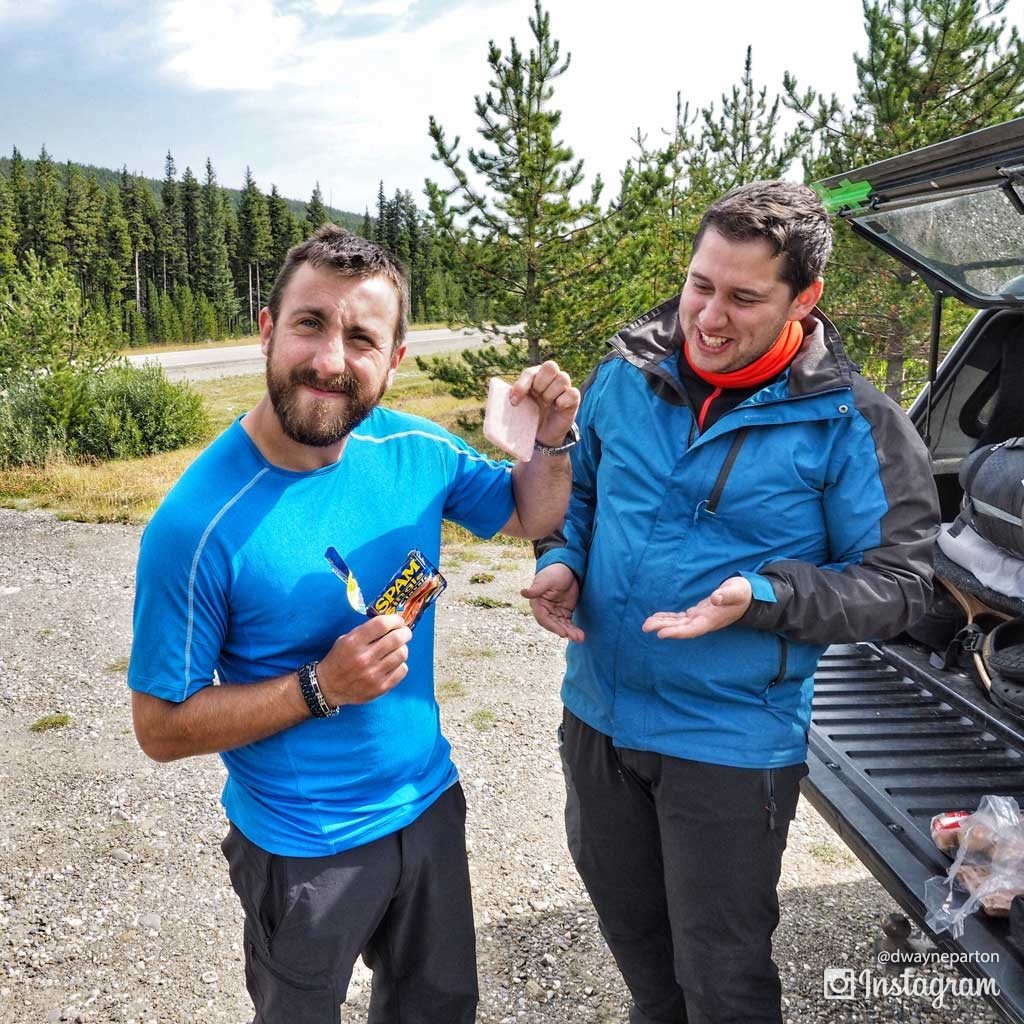 I had to make sure they had a true camping experience; introducing them to the PB&J, SevenEleven Slurpees, and most importantly SPAM!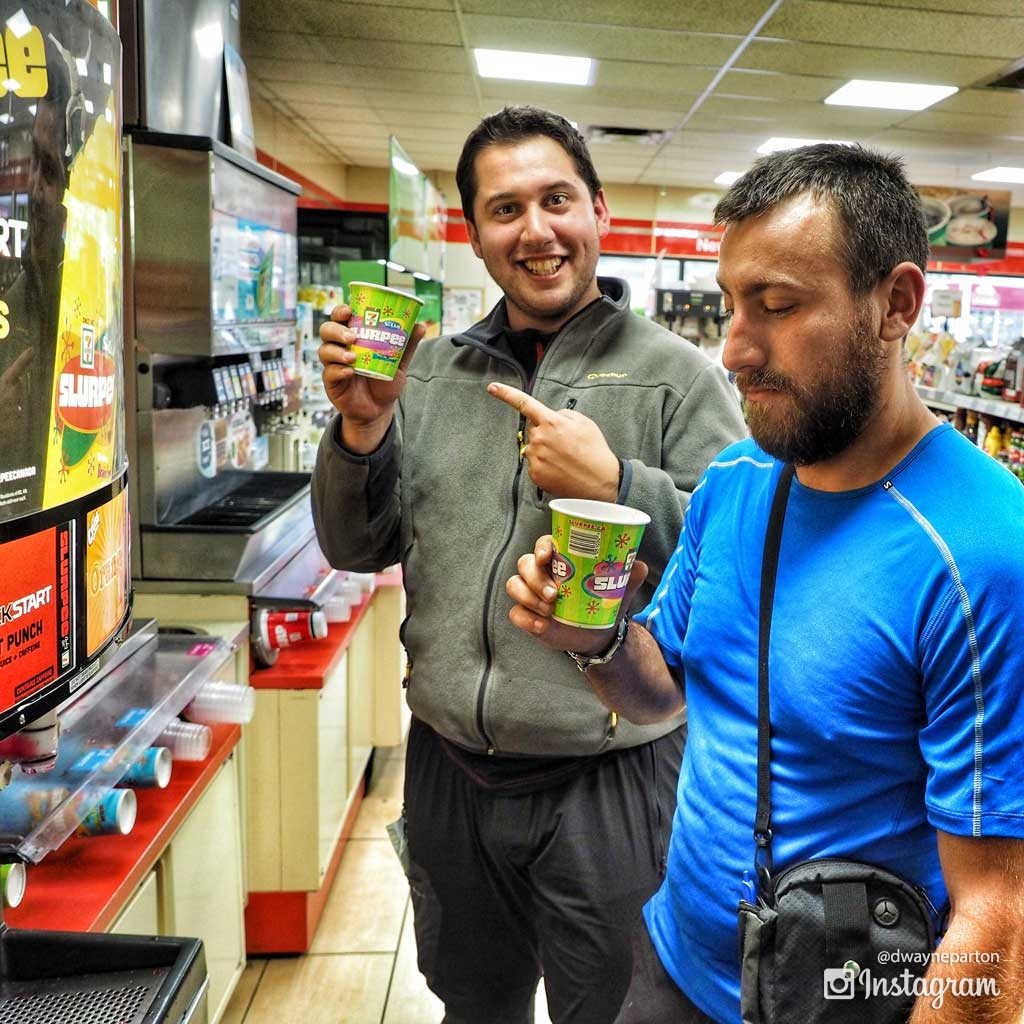 They really made the drive awesome! We laughed and more than anything sighed. Every bend in the road left one of us awestruck. I thought of a game, but we didn't play it. Every time you express a form of awe on the Alaskan Highway you have to put a dollar in a jar. By the time you get to Alaska you will have spent more money on Awe than gas.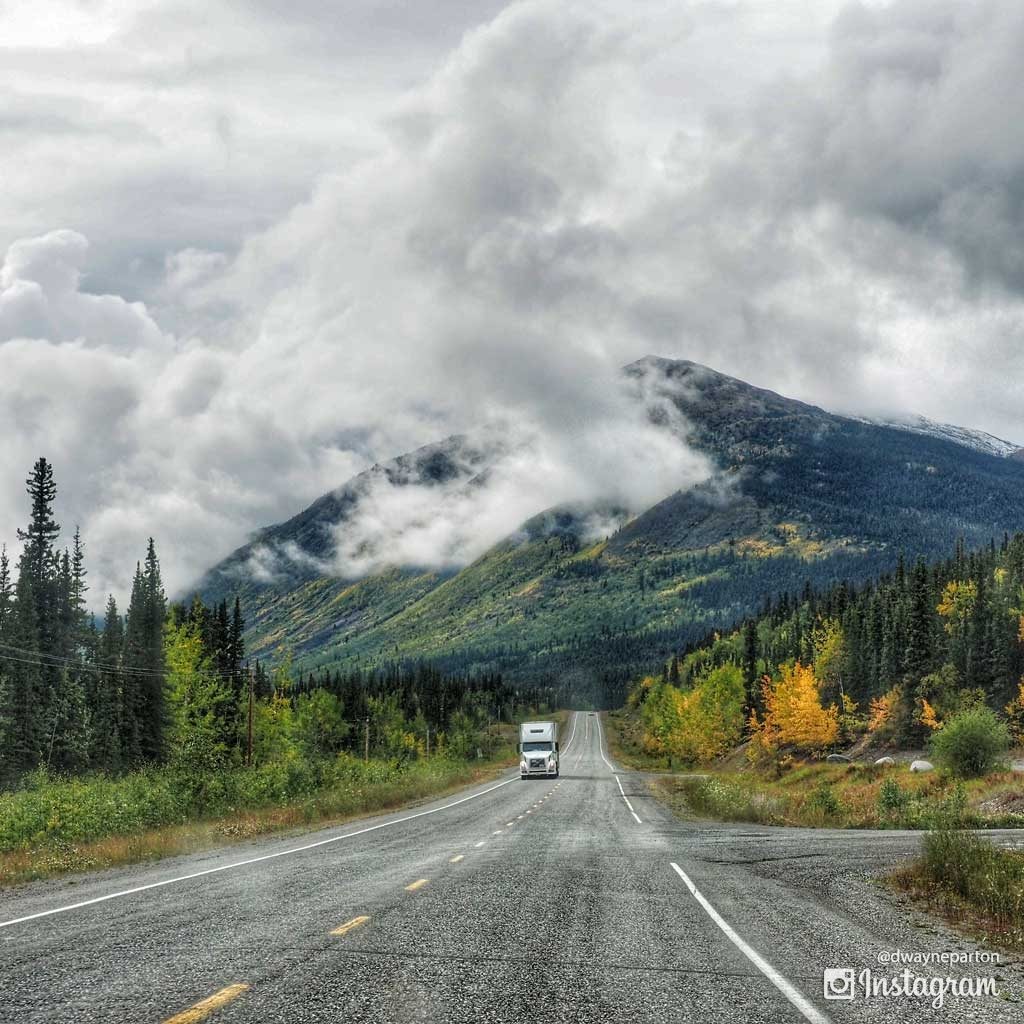 The roads are pretty rough sometimes, most times. We passed a pilot truck in a construction vine with a sign saying caution radioactive, and then just ahead was a truck spraying liquid. I was relieved to find it was just water.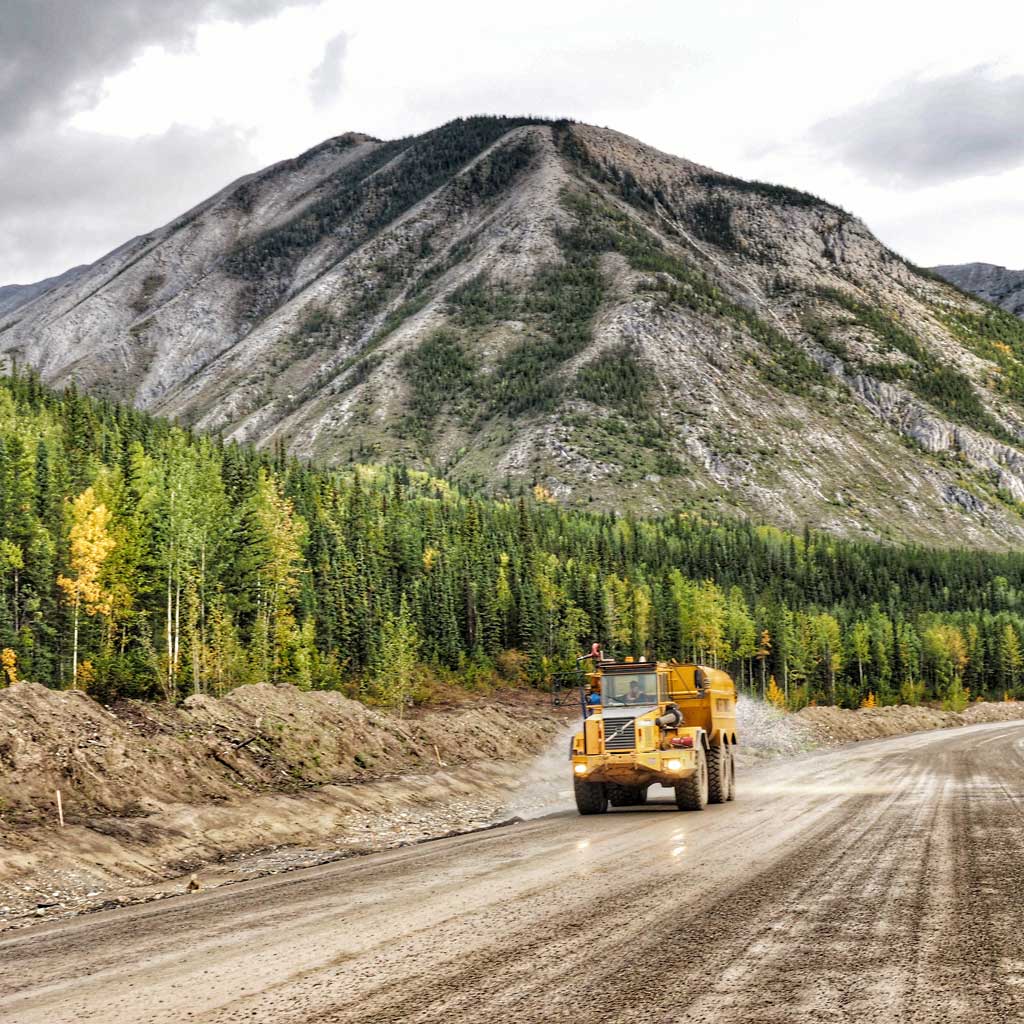 Louis and Aurélien made sure we didn't miss the essential stops of Liard Hot Springs and the Sign Post Forest at Watson Lake.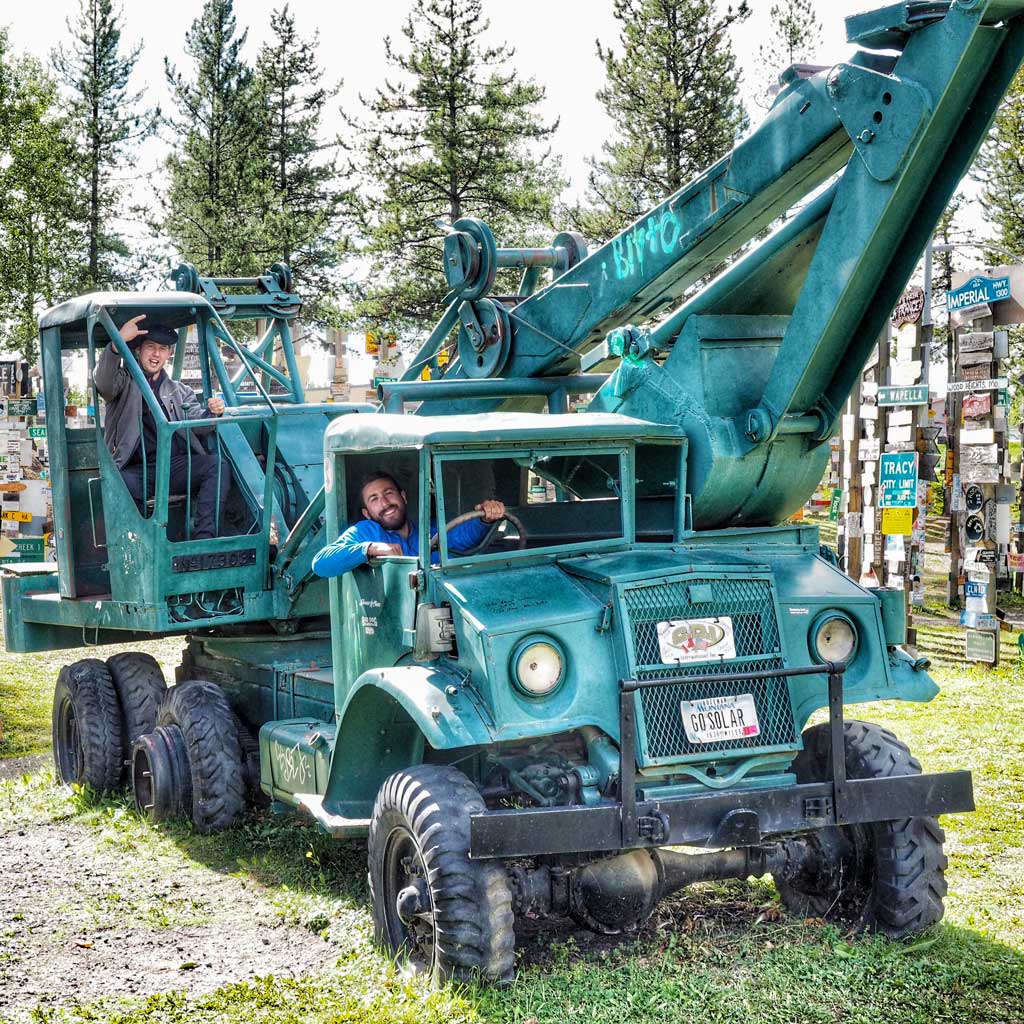 The truck is insanely dirty and only has 3 bulls-eye cracks in the windshield. Not too bad considering every time we passed a semi a rock hit the glass. At least that's what it felt like.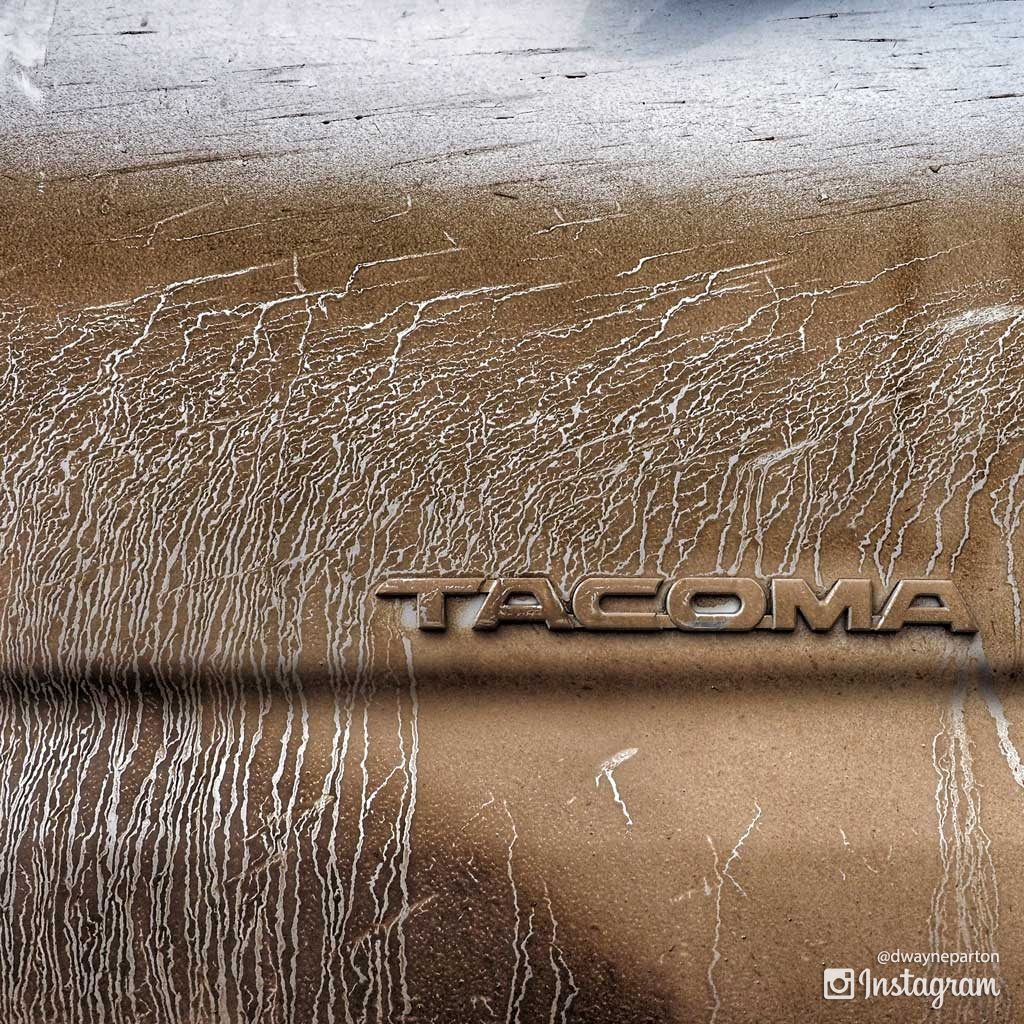 I let them have the master suite when we camped. Bobby and I slept in the front. In the morning Louis says "So Dwayne, How much for your truck? No seriously, how much for your truck?" It's really that comfy. I love it.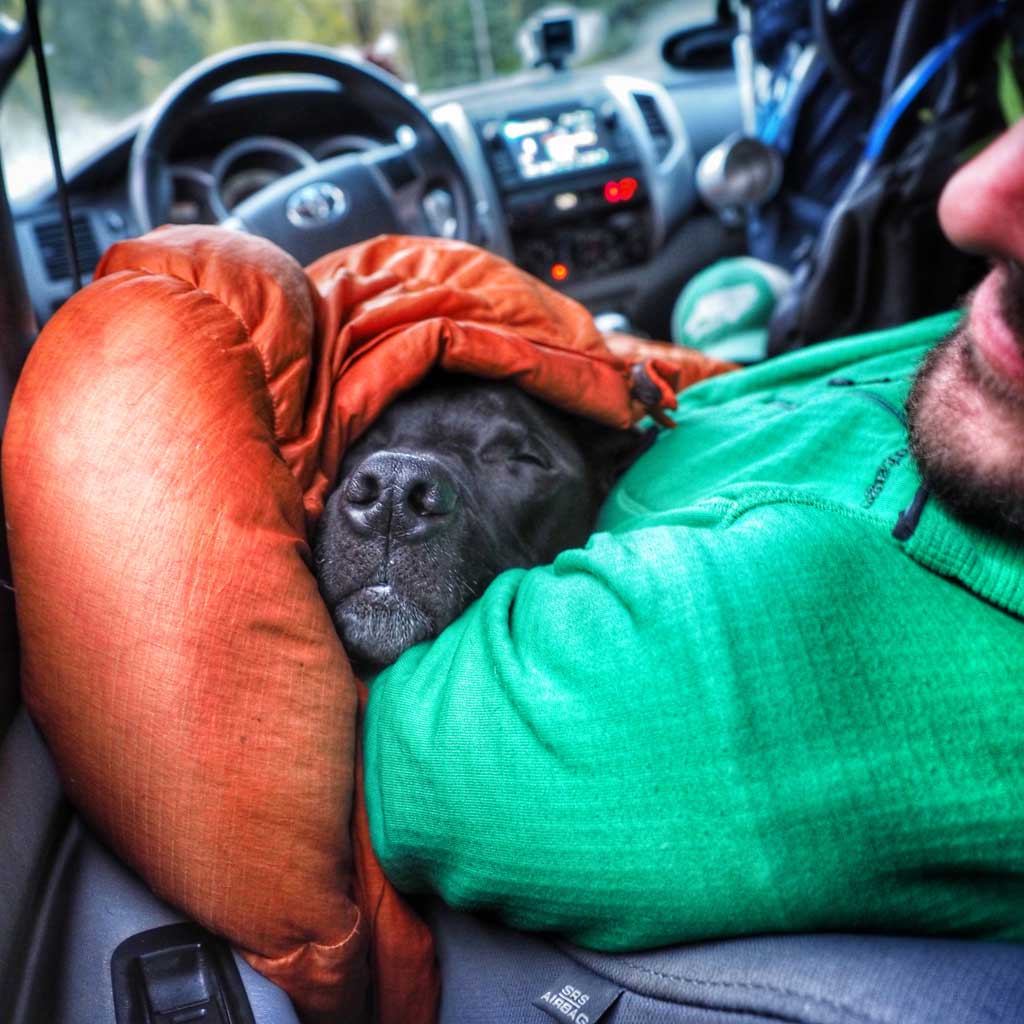 I'm still trying to process everything that happened. So many funny stories. At one point Aurélien says I think your dog is sick. I reach my hand back and…BLAAA…Bobby pukes in it. I fought the gag reflex and drove like a champ, if I do say so myself. Gagging now just at the thought.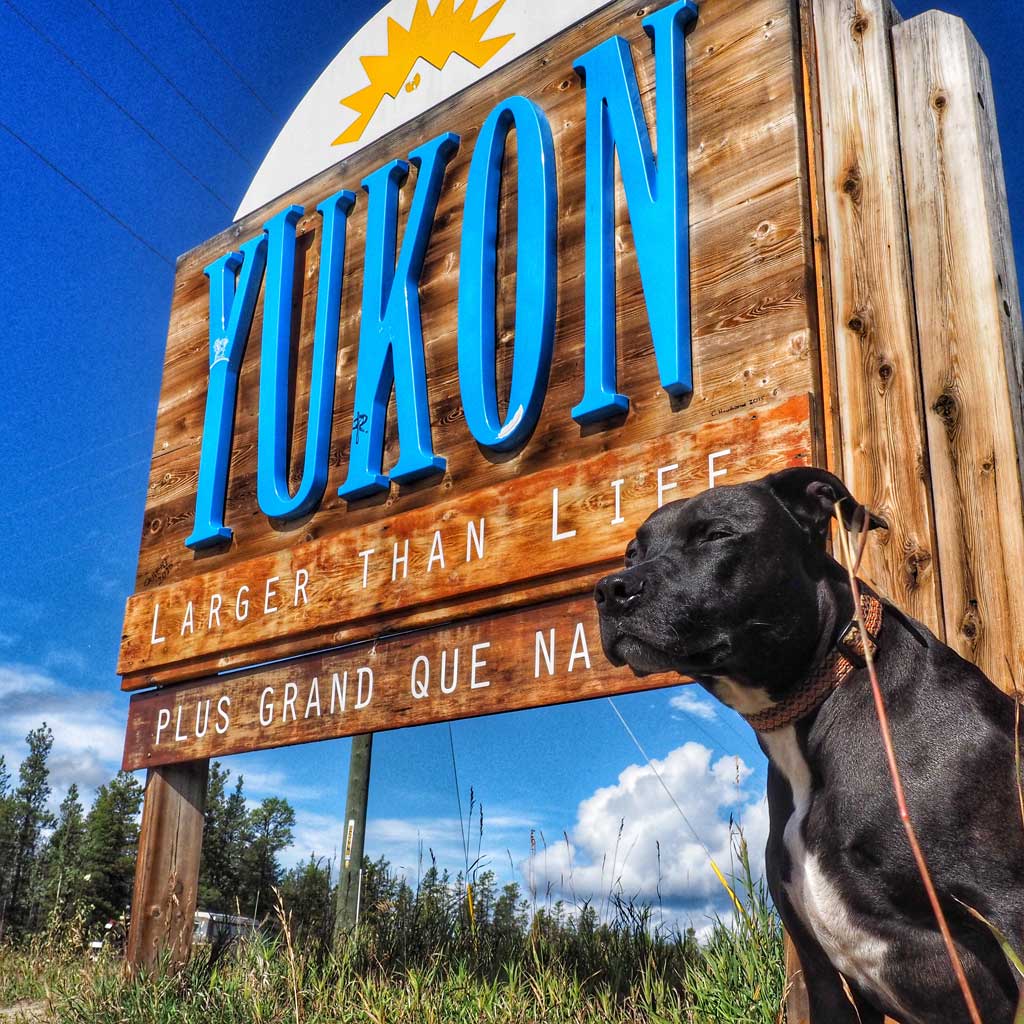 Now. I'm in Fairbanks, Alaska. I can't wait to tell you about Bob, the first real Alaskan I've met. And I can't wait to write more about the drive, but I might save that for the book :)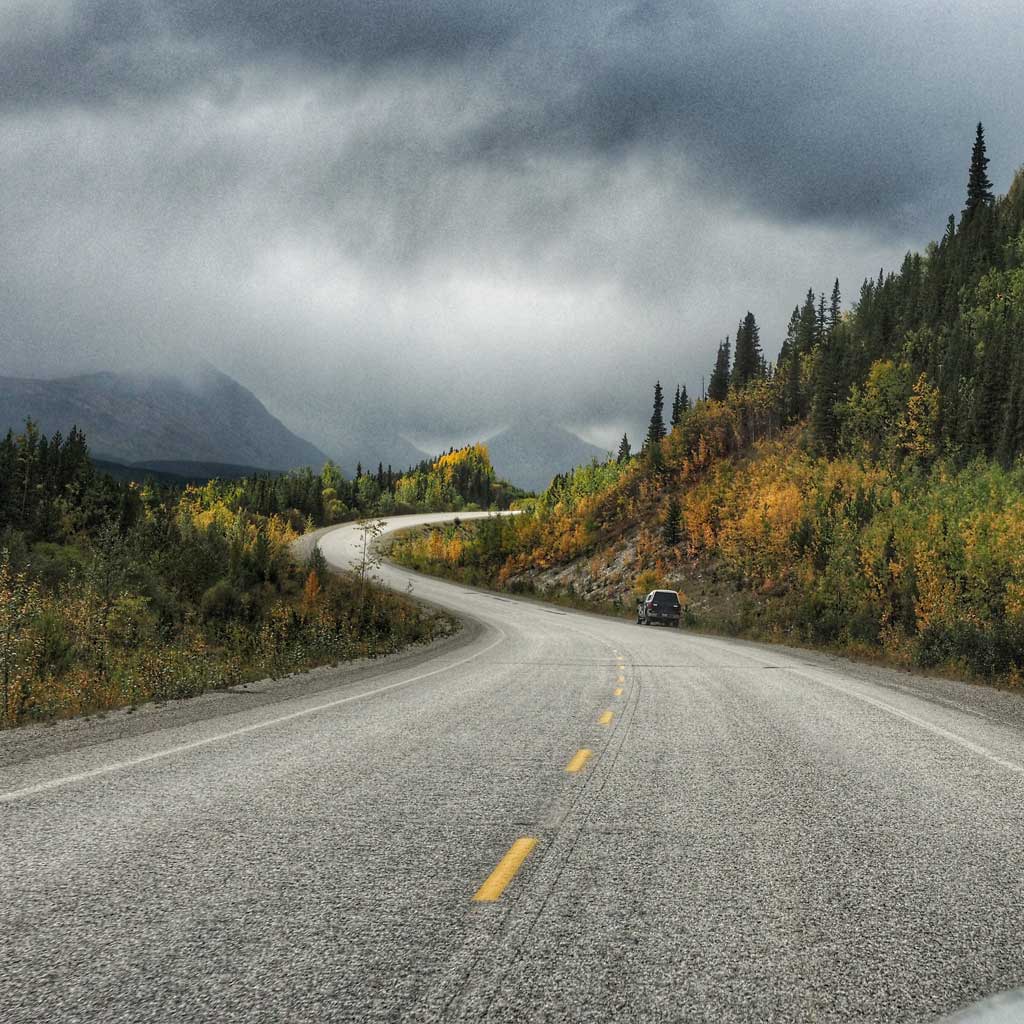 So for now, I'll leave you with just a couple more pictures. I hope you enjoy them, and more than that I hope one day you can see them for yourselves!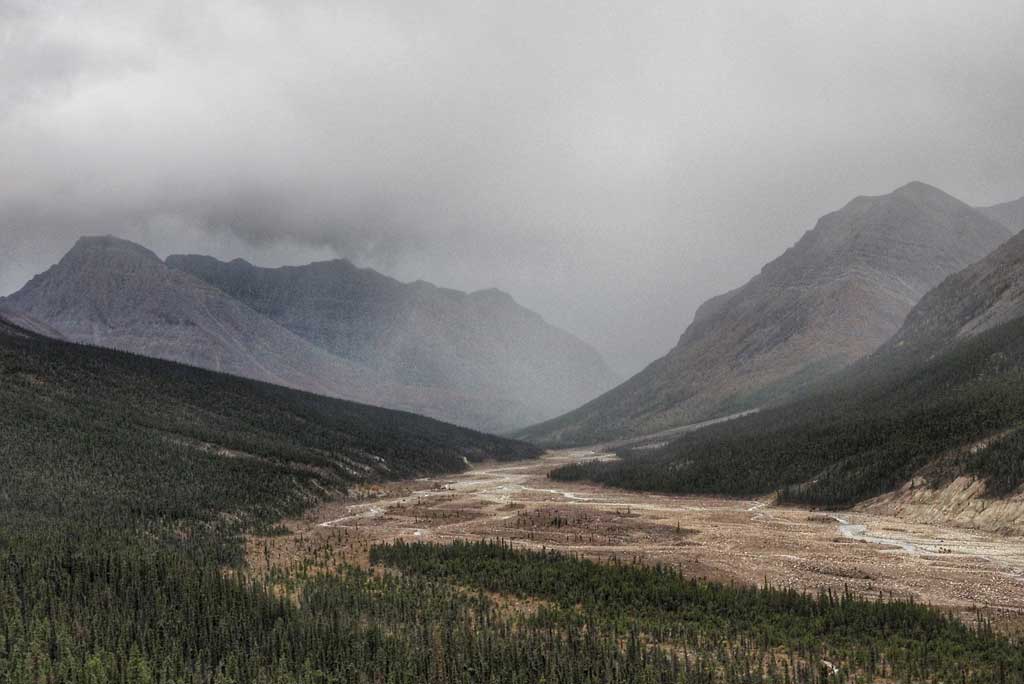 I kept getting little blips: "The mountains here seem flecked with gold. Clouds ooze out of them, and then dance around them. They are like great sleeping giants, clothed in elaborate rugged garments."