A Truck for a Van
You must be crazy!
That was the tone in the first of many responses to my idea of selling my paid off 2013 Tacoma for a quirky 2007 Chevy Express which I broke the second day I had it! Rabbit Trail: You see it had this old heater in the back. It didn't work. So I did the logical thing. Rip it out. And rip it out I did. It was stuck, I was determined, and my frustration won. Wait, do van's bleed? There is a reddish liquid gushing out! UGH! The coolant tank is empty. So there I sit in Alaska with no heat at the end of January. Lesson Learned(ish): Never work on a vehicle when frustrated, just walk away until you can calmly access the hang up.
Back on track: A truck bed is a rather inconvenient place to live when you are around 6'4″ tall and have a dog. It was like sleeping in an oversized coffin that created enough condensation to keep you hydrated all summer long. If you don't mind drinking you're on perspiration. Anyways, it's too late now. The truck is sold, and I bought an AWD Chevy Express with broken windshield, no interior upgrades, and 92,000 miles for $7500. I felt like that was a pretty good deal, though now I'd say I should have offered $6000. Next time.
My logic: If I could sell my truck for a good amount and buy a cheaper van I would have enough money to fix it up and maybe have a little left over.
I love the van. It drives great and it's sketchy appearance makes me laugh. Don't judge it too harshly because Ol' Sketchy may not have much appeal outwardly but it's inside is coming right along.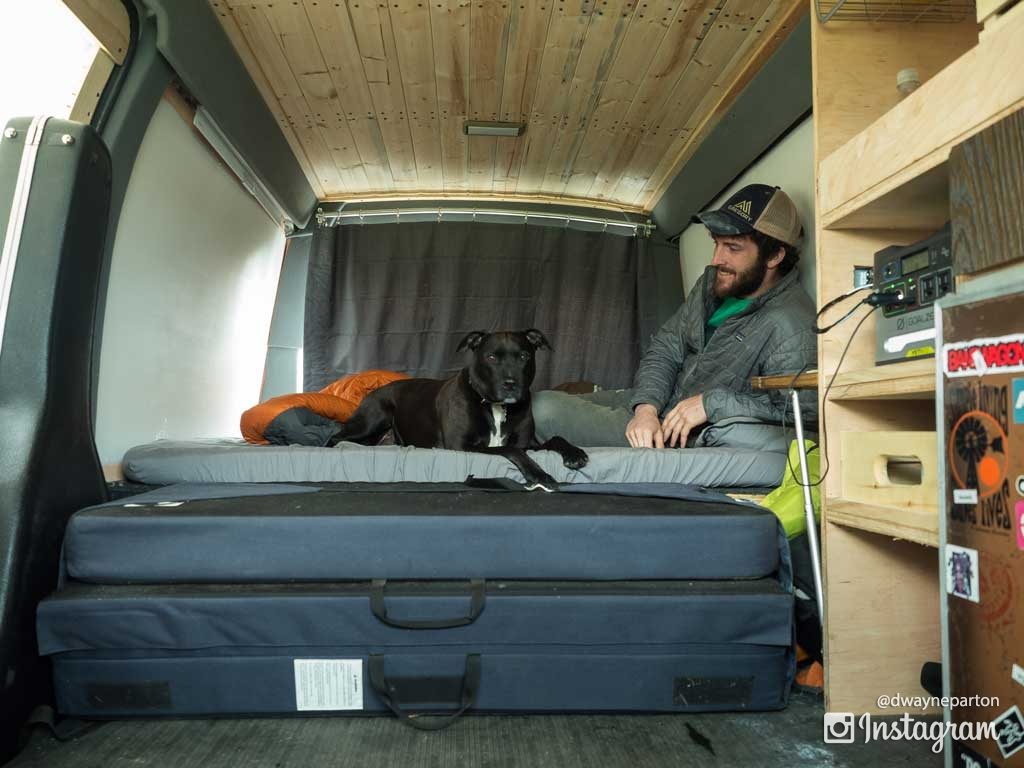 I wanted to give you a glimpse of the almost finished interior. Take a look around and please excuse the mess. :) In posts to come I share the work I did, problems I encountered, and how I solved them.