When You Get To Bozeman
Let me be honest, I'm having a hard time. It's not the living in the truck, that couldn't be more enjoyable. And it's not the loneliness, I have had some of the most wonderful days in the past two weeks! Between the mountain goats, Hyalite Canyon, new friends, a flattering article and some emails it couldn't be better! I've been working like a mad man and felt super productive, and every day has been something new. I think I'm a little sad I left Bozeman but first let me tell you how I got there.
It started in Chadron, Nebraska at the Bean Broker. Chadron was a stop designated only for coffee and work. I only had a little work and had planned to leave afterwards but then I met Andie. Andie is super special! She's genuine and kind and I want to just keep describing her but I can't do it justice. Anyways, I stayed for 3 days. You don't meet people like Andie very often. I imagine it would be impossible for you to meet her and not feel the same way. Her sisters have the same draw and I know there is something special about them as well. I have been trying to write down that story better but have not found the right words to do it justice. Perhaps the story is not over yet…
You kayak?!?! Oh, you have to go to Bozeman! You have to meet my son Shawn! He's a white water guy! You have to meet Mikayla! You have to meet becca! You will just love them all! ~Andie
Andie spoke with the biggest smile on her face, and put me in touch with Mikayla. I honestly didn't think it would work out. When I was in Jackson Hole, Mikayla was recovering from a case of pneumonia. I won't go into too many details but somehow it worked out and we were able to meet up. I couldn't help but want to stay, I'm so glad I met them and the rest of their house: Doug, Sam, Hannah, and Em. They were all icing on the cake. We played music, games, fly fished, went out a couple times, and just sat and talked. Great people, who I hope will get to see again soon. If they'll let me.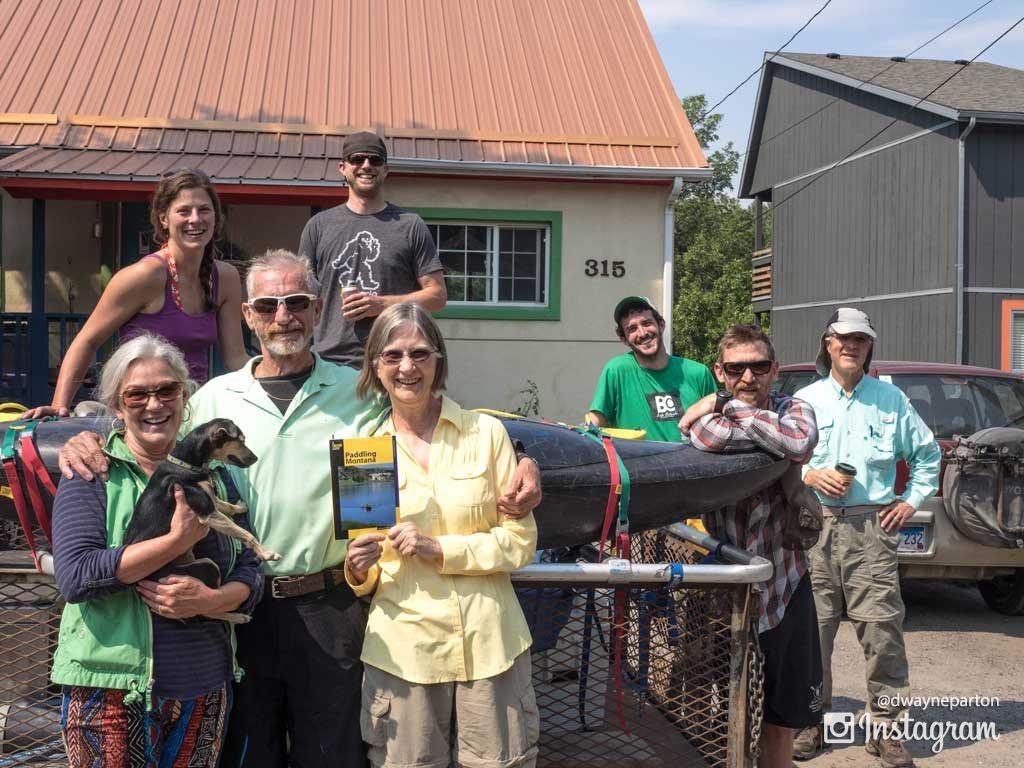 Shawn(I don't know how he spells it) took us on a float trip down a section of the Yellowstone River. I was even able to kayak a little, which was so fun even though it was primarily floating.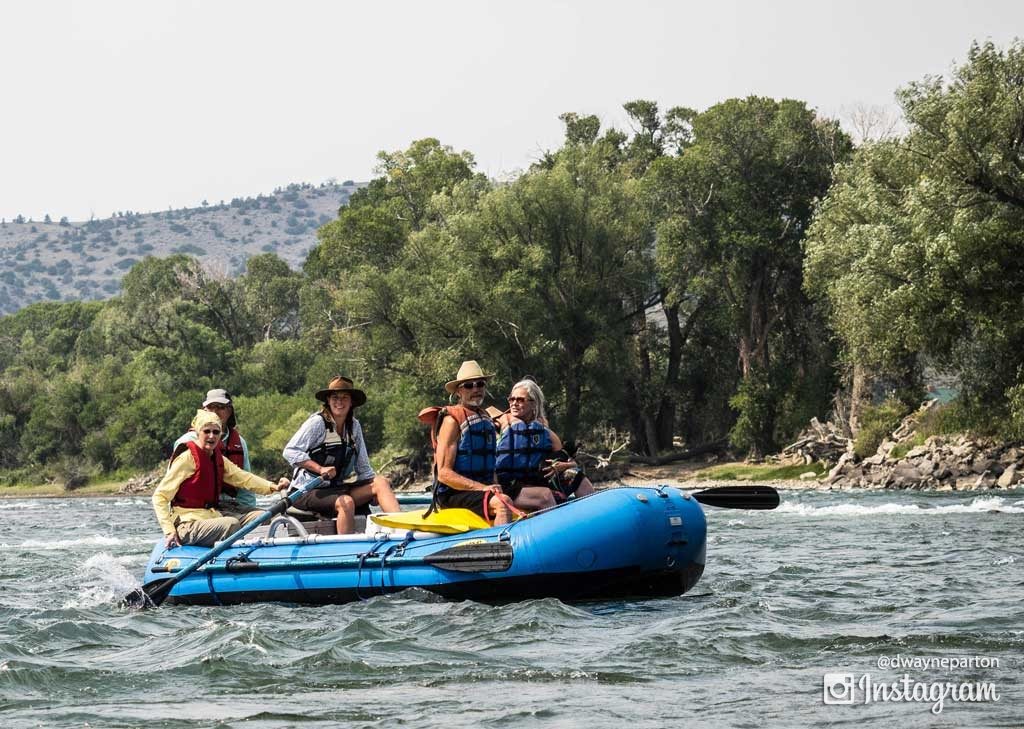 Mikayla guided the raft like a pro and Shawn saved the day in the first rapid.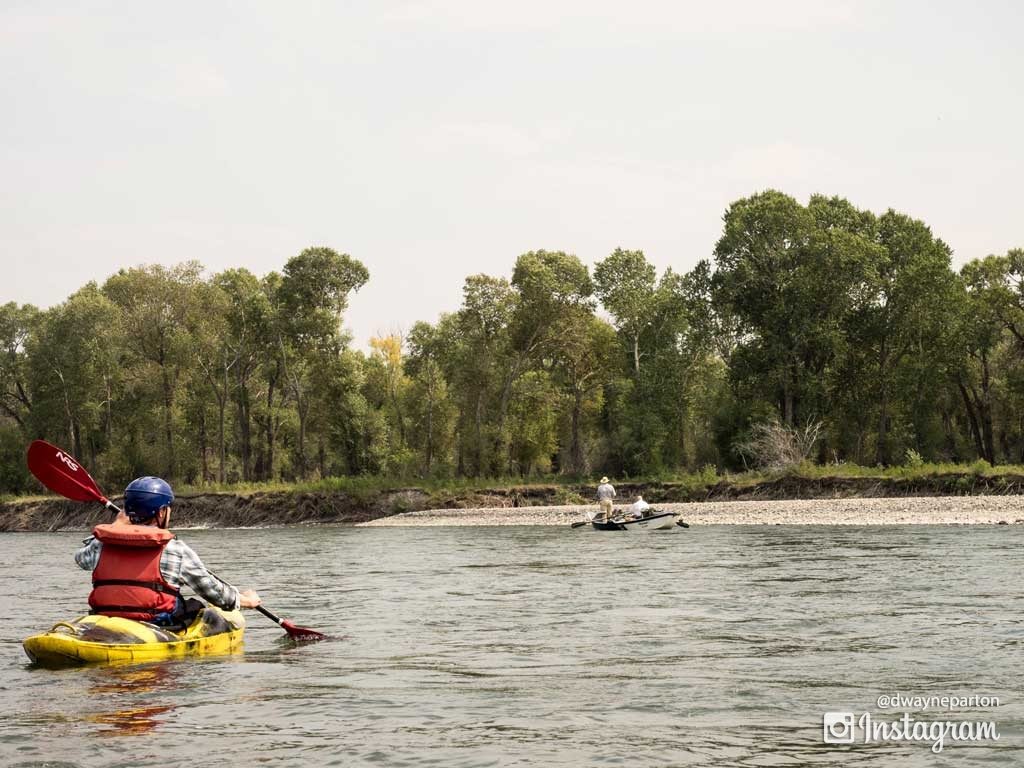 This was Langs first time on the river. He's Mikayla's brother and looked super comfortable on the water. He's a natural.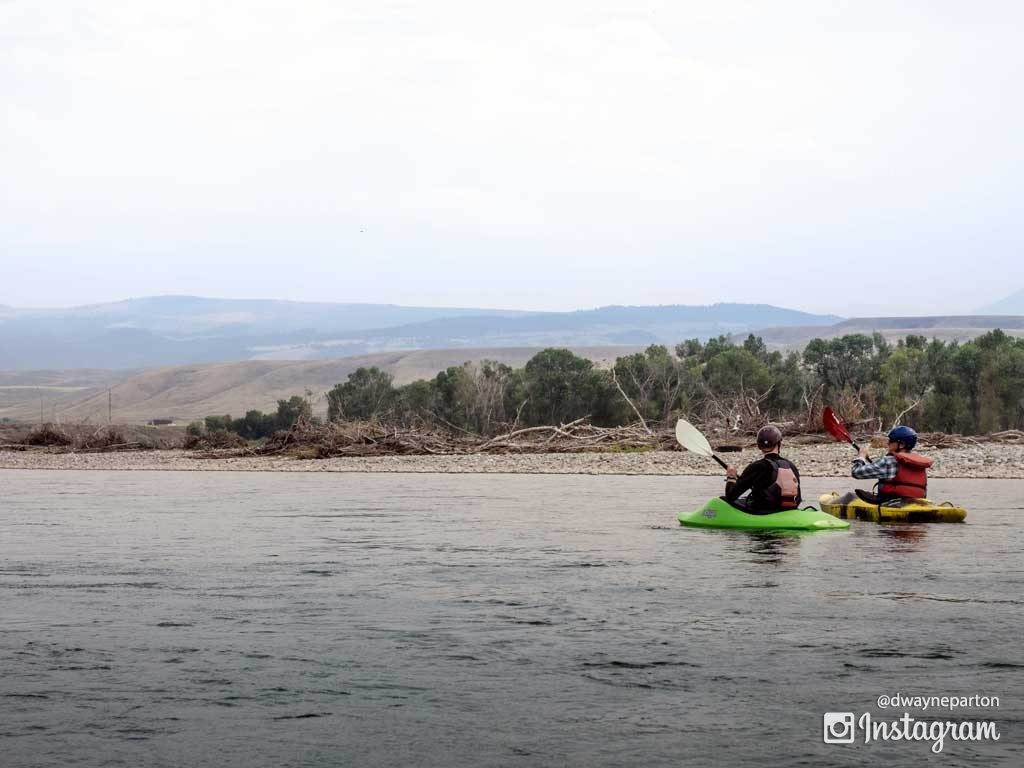 I feel lucky to have met such genuinely nice and welcoming people. This is what I was looking for. Stories like this. "You have to meet…" and then the story continues. It's a special moment, a special time. Maybe, even orchestrated.
So let me be honest, I felt obligated to leave. I don't do well with obligation and now I'm wrestling with that. I don't want to feel obligated to go out and take pictures. I don't want to feel obligated to write blog posts. I just want it to be an out pouring of myself. Does that make sense? When I feel obligated I feel like I'm putting on a front and I don't want that. I'm just a normal guy, nothing special, I just want to live life outside, travel, see the Northern Lights, and I want my life to be a reflection of my heart and not some task that I think might impress or entertain others. I want to be the old wrinkle faced man full of stories because of the way he lived! I want to be me, and just me. Is that weird to say? I'm laying in the bed of my truck right now at the back of a Walmart parking lot in Missoula. No one has the slightest clue who I am. I feel small and I like that. So, I'm trying to take a moment, a day, a week, or however long to decipher my heart to make sure I'm ready. I know where I'm going, but I want to know I'm following the thread.
I wish someone had warned me. "When you get to Bozeman…you won't want to leave."